Ha Giang weather – When is the best time to travel?
When talking about Ha Giang in Vietnam, you will be impressed by the stunning landscape of Karst Plateau and the interesting culture of various ethnic groups. You are eager to list Ha Giang is one of the must place to visit in your Vietnam tour with Zonitrip. However," How's about Ha Giang weather? When is the best time to travel? will be your question before go.
Actually, Ha Giang is a beautiful place to visit throughout the year. The Ha Giang weather depends on the time and altitude, but there are 2 main seasons is rain and dry season. Spring, summer, autumn, winter, there are always interesting things that attract tourists in every season. You should pick the time to visit Ha Giang based on your personal favorites. Zonitrip gives you some information about Ha Giang weather so that you can choose and prepare well before your trip.
Before read the tip, enjoy one of the most interesting activities when travelling Ha Giang via our video– the Ha Giang Motorbike trip
Spring ( Jan- Mar- April) –Good weather in Ha Giang
New year, beautiful scenery and flower blossom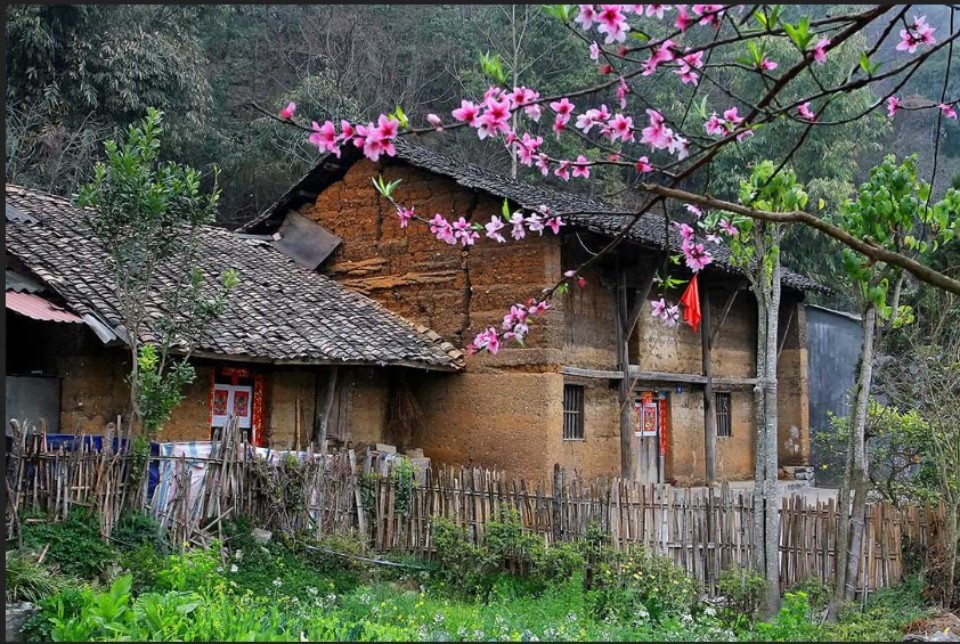 In my opinion, spring may be the best time to travel Ha Giang, especially in March. Spring is also the time that plum flowers and peach blossom start to bloom in Ha Giang. The entire province ( Ha Giang – Dong Van – Meo Vac ) is covered with flowers, with the white color of plum flowers and pink color of the peach follower. If Ha Giang just wakes up after a long sleep, and now she wants to show off her beauty.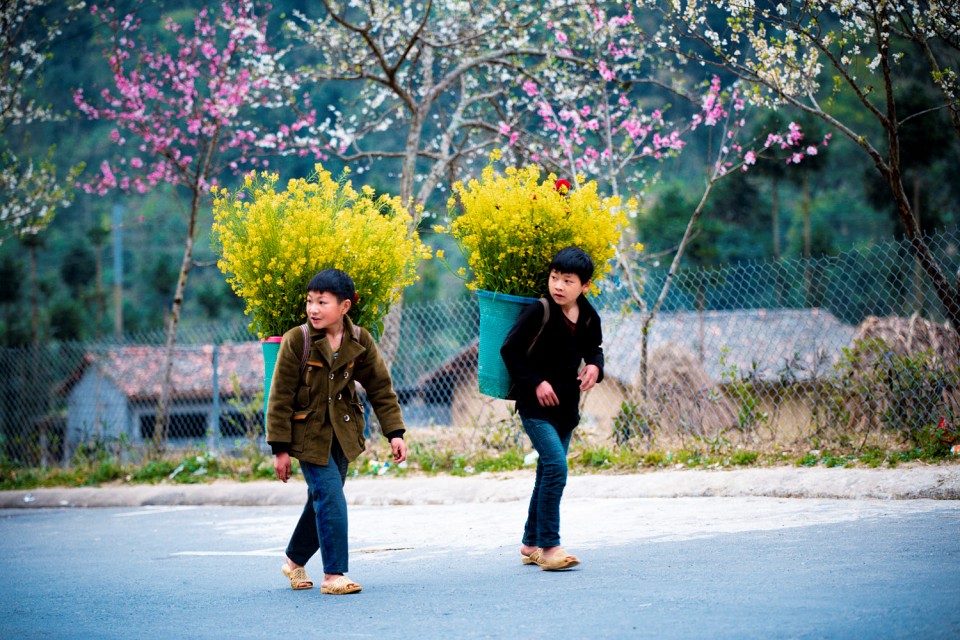 In spring is the dry season, so it's less rain. The temperature is also pleasant, it's around 15-20 degrees, suit for trekking activities. However, in Jan and Feb, the temperature is quite slow, around 10-15 degrees. This is chilly while riding a motorbike, preparing warm clothes which can avoid wind, good gloves will keep you nice.
Spring is also the time of Tet holiday – the Lunar New Year in Vietnam as well as in China. When traveling this period, you have many chances to join the interesting local festivals which are held everywhere in Vietnam.
Summer (May- Aug) –Harder weather but less tourist
April is still the best time to visit Ha Giang with pleasant temperature ( 17-20 degrees), which is good for both a Motorbike or Trekking Ha Giang trip. With a clear and blue sky, you can easy to enjoy the breathtaking beauty of the landscape and have nice photos.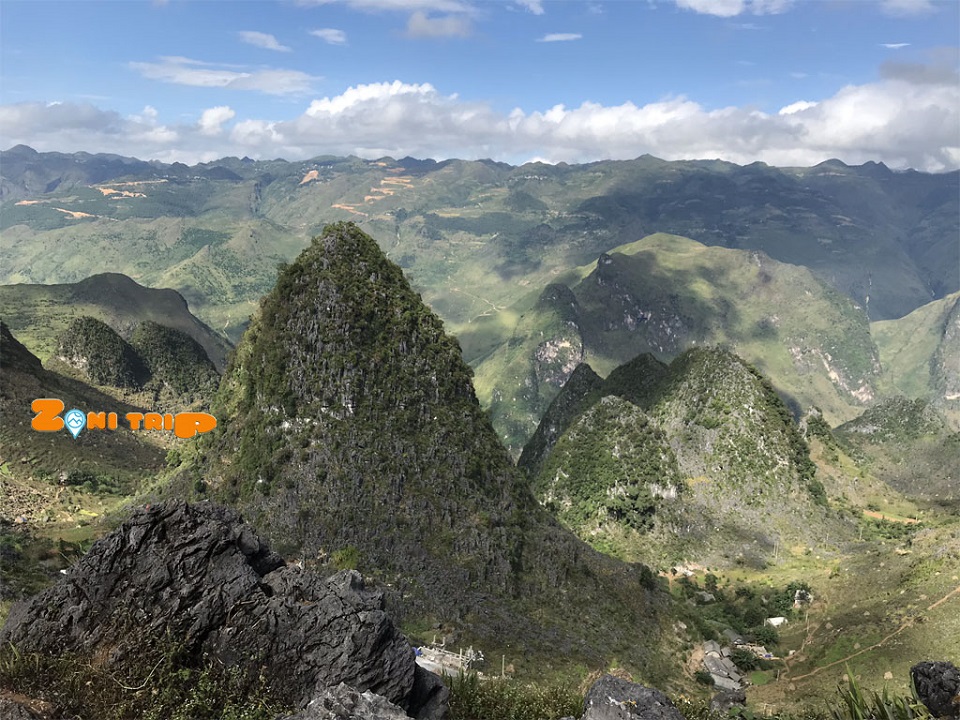 Landscape in Ha Giang, Vietnam,
May and Jun, the weather is starting hotter and extreme. The temperature in the day can be over 30 -37 degrees. So prepare your sunglasses, sun cream, wear a long shirt and pan to protect your skin. Especially, in summer, the day is longer, so if you are planning a motorbike trip or trekking trip in Ha Giang, you should start early and take a break at noon. The weather in Vietnam or Ha Giang is different from the weather in your country ( western countries), so at noon, it's very hot and tired. Everyone should take a short nap and stay in the house or shape to avoid the sun.
However, you still can take the special photos and experience if travel Ha Giang this time.  
The farmers starting work on the fields. In high mountains, the Hmong, Dao people grow corn. In the low land, the Tay people fill water to the rice fields. In June, most of the landscapes are covered by the green color of the crop.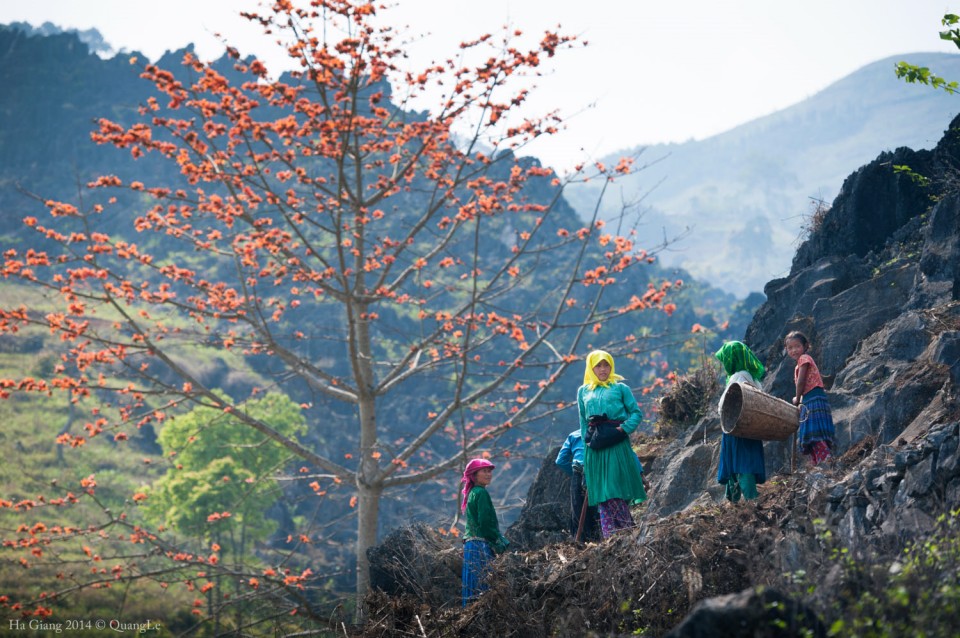 This is a lovely time to enjoy Ha Giang and it's also less crowded than other months.
Autumn ( Sep to Oct) –Perfect weather for traveling in Ha Giang
The pleasant temperature, beautiful Golden rice field
In your Ha Giang trip, you will cross Yen Minh district, one of four districts in Dong Van Geo Park. When travel here, you will be impressed by the vast rice terrace on all mountains. The rice terraces change color to golden color when rice is ripe. And in September and October, it's the best time to enjoy the beauty of rice terrace.
The temperature and rain also reduce slightly, around 25-30degree. It's suited for Trekking or Motorbike activities. So if you traveling this time, you will meet many Vietnamese tourists.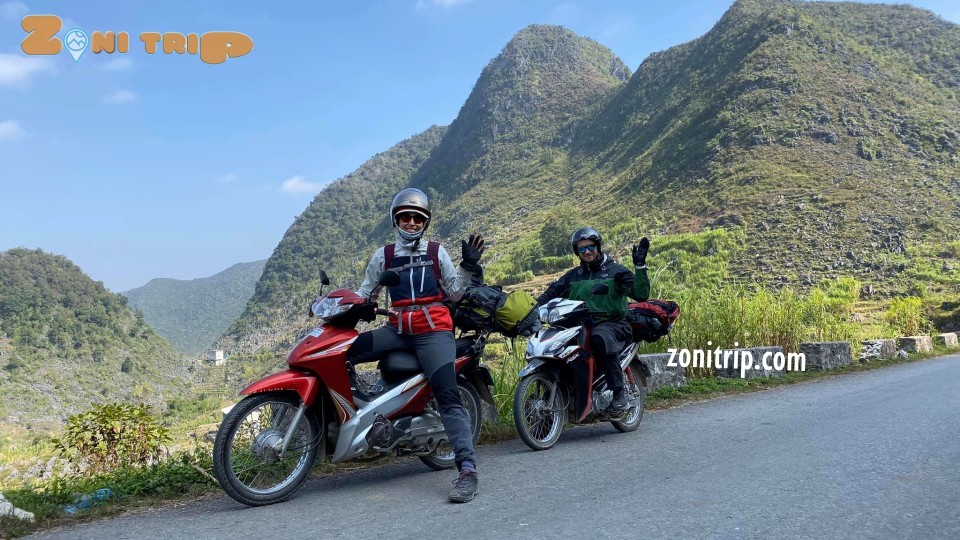 Motorbike Ha Giang loop tour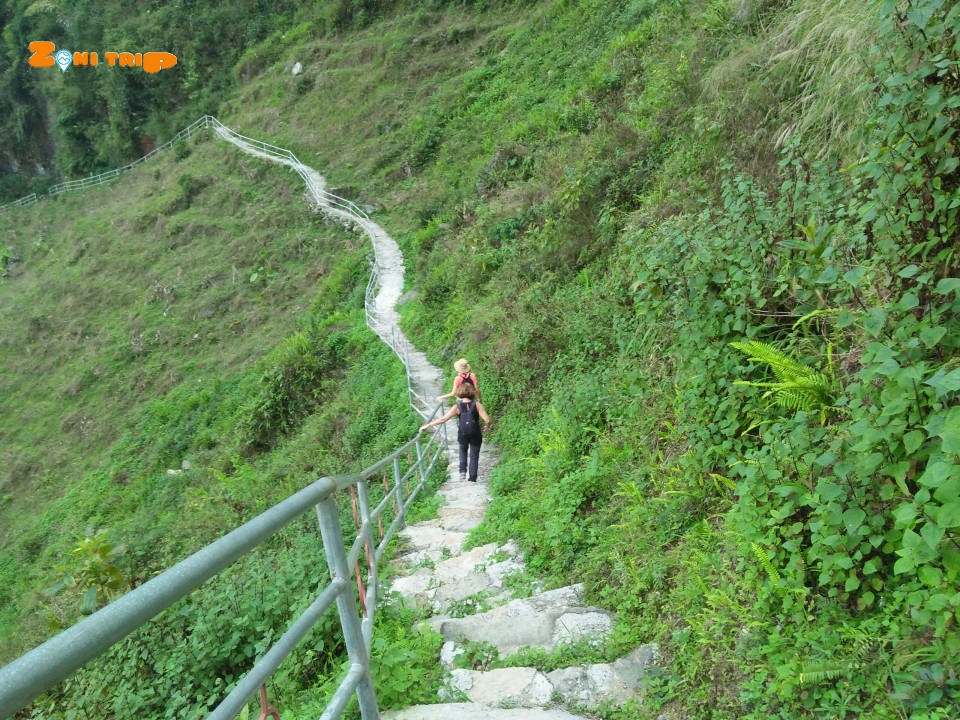 Trekking on Skypath, Ha Giang
Winter ( Nov- Dec) – Dry season, good weather, buckwheat flower blossom
In November, it's the season of buckwheat flower, which is well-known only in Ha Giang. In the past, this flower is the food of humans. Now, when tourists see the beauty of these small flowers, they are becoming famous and symbol of Ha Giang tourism in November.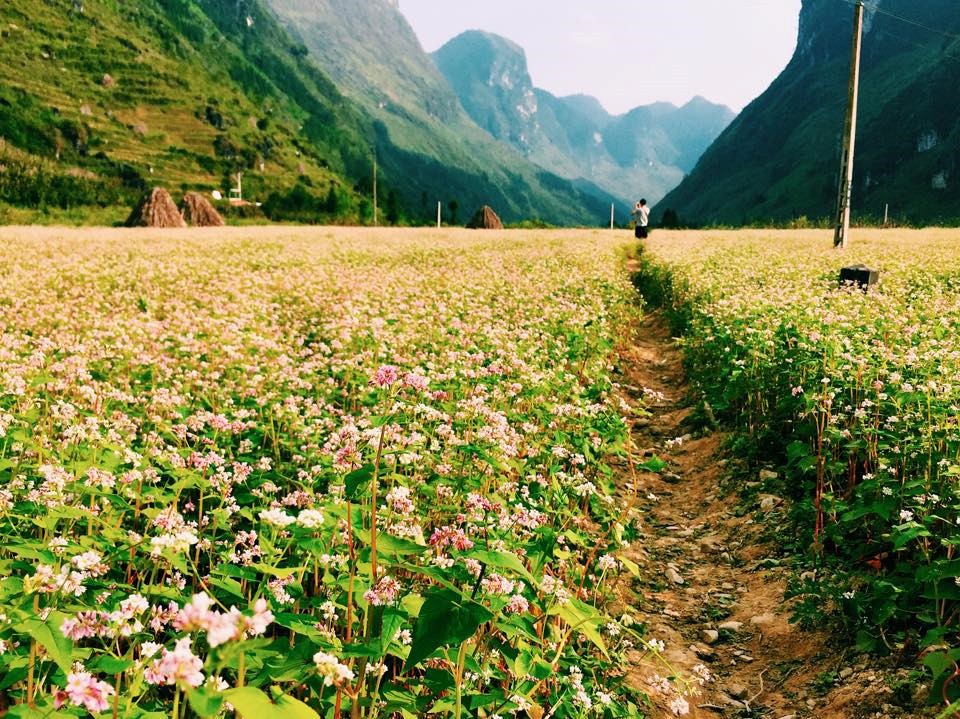 At this time, the weather is also very good for all activities. Less rain, no waterfall, no land slice, clear sky. So you can choose to pick a Motorbike Ha Giang trip 3day or 4 days to explore Ha Giang.
Or you can spend more time to Trek around the stone land, explore deeply local life and culture with a Trekking Ha Giang trip 3 or 5 days.
Remember, in Dec, some part of Ha Giang like Dong Van, Meo Vac, where is located in high altitude, so sometimes, there is snow and freeze. The temperature can be under 0- 5 degrees, so packing warm clothes is a good idea.
Conclusion
These are our experiences about Ha Giang weather, Zonitrip hopes it will be useful for you.
If you need to help to set up time, itinerary, activities, don't hesitate to ask us. We are willing to help you.
Zonitrip – Adventure Travel local expert for Customized tours in Vietnam.
---
Read more: