Fansipan Trek – Travel Guide Information 2020
Fansipan Trek is one of the most attractive activities for tourists when visiting Vietnam and people who love challenges. The height of the mountain is 3,147.3 meters, making it the highest mountain in the Indochinese Peninsula.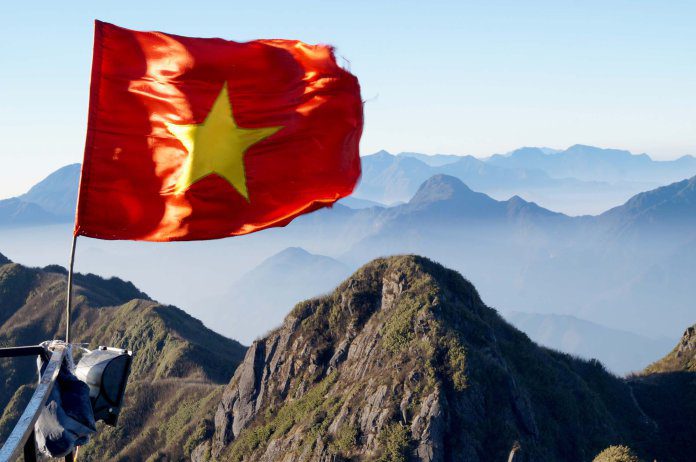 The terrain to Conquer Fansipan Peak includes various ascend and descend through mountain and jungle. The altitude change from the starting place to the top is over 2000meter. To get the top, you need to take at least 2days ( with 6-7hrs trekking/day).  So Fansipan Trek difficulty is Moderate ( 3/5), which means you should have hiking experience and good physical and condition.
So, if you're interested in a Fansipan trek and looking for travel guide information, this article is for you.
When is the best time for Fansipan Trek in 2020?
The first thing that you should care about when planning a Fansipan trek is the weather. Harsh condition and coldness are no strangers to hiking lovers, however, it isn't redundant for me to remind you that you should take good care of your health before going to Fansipan.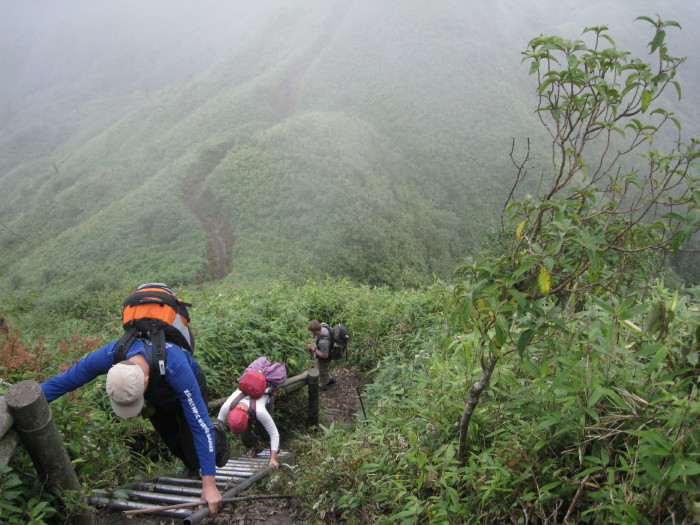 Fansipan trek Vietnam
According to locals, the best time to visit Fansipan is around October and November. The reason is quite simple, during this time it is less likely to rain and the temperature is not too cold compared to other times of the year. The higher you go, the colder it tends to get and the night is generally going to be colder than the day. The coldest temperature in October is roughly 3-4 ℃.
Other than that, February to April is also a good time of the year to have a Fansipan trek since it is the time that flowers on the mountain start blooming. Visit Fansipan during this period, I guarantee you will have some beautiful photos to take home. Going during any other time of the year and you may not have a clear view when got to the top, which makes the trip less worthwhile I imagine.
How to Trek Fansipan
To climb up to Fansipan, you first need to get to Sapa, where the mountain is located. Sapa is a town in Lao Cai province in Northern Vietnam, and it's not difficult to get there from Hanoi. You can book a bus, a train or even a private car. There's also another option that is to get there on your own by motorbike, but obviously, this is only for hardcore riders.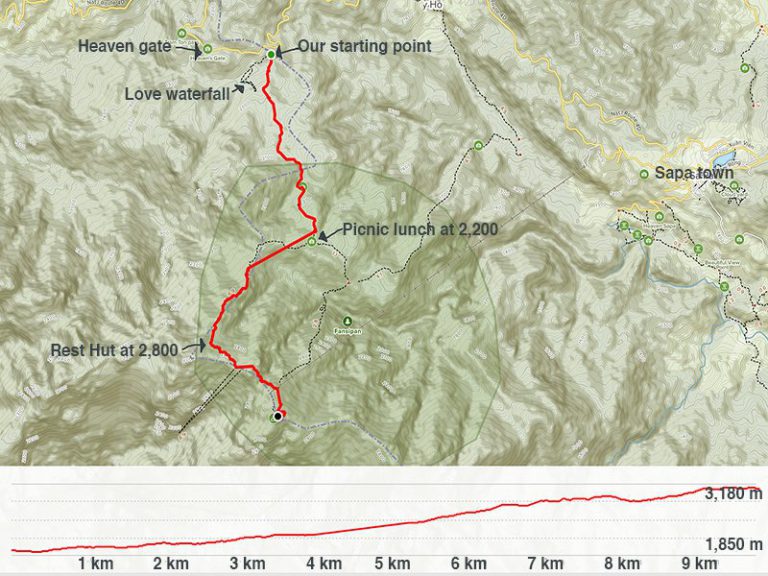 Once you get to Sapa, there are three routes that you can use to climb up Fansipan.
Gentle(2/5): Starting from Tram Ton and you can make it to the top within 10 hours within 1 day or 2days 1 night. Most people go with this route since it can be done in one day. Even it's the popular route, but it's only easy with healthy and fit people if you often do exercise or trekking If not, it's still a challenge.
If you start from Sapa, you can refer this program:  Trekking Fansipan 2Days 1nights
Or Trekking Fansipan & Hiking Sapa 3 days 4 nights, start from Hanoi
Moderate (3/5): The second option is to start from Sin Chai village. This route is a little bit longer, it will take roughly 12 hours to climb to the top and you will have to deal with some obstacles along the way. If you're in the mood for some challenges, choose this route.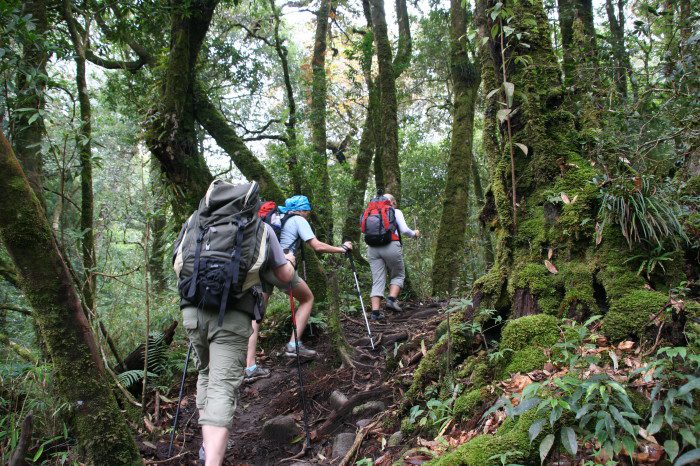 Hard(3/5): if you want a long hike, start from Cat Cat. This is the longest route, takes about 18 hours or 3 days 2 nights to finish. However, many say that this is the route with the most beautiful views.
In general, it might take one, two or even three days to trek up to the top. If that bothers you, then the cable car is an option that you could consider. The working hours of cable cars are from 7:30 to 17:30 every single day. You can get to the top within 15 minutes, get all the views from above and don't have to spend days trekking. This is a great option for some people, but it eliminates all the fun when climbing up. What's the point of getting to the rooftop of Indochina that way?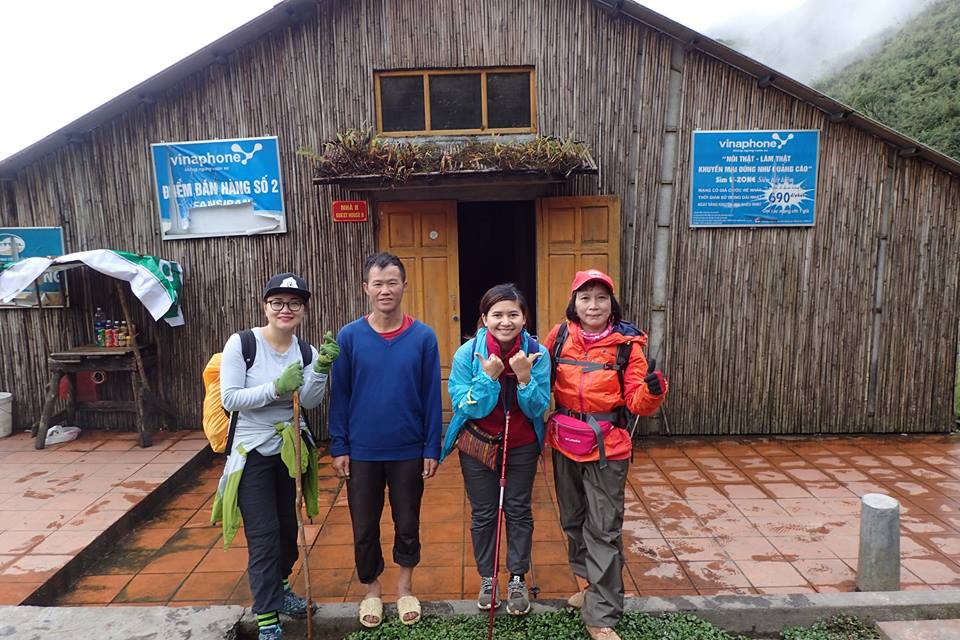 If you want all the wonderful experiences of trekking like sleeping in the forest, watch the beautiful sky full of stars at night or the sunrise on top of the mountain, but don't want the trip to be too exhausting, you can combine two itineraries. When you go up, climb to the top by yourself. After a few days, you got to the top, had all the fun, but also tired. That is the perfect time to take the cable car down with ease. That way, you have the best of both worlds.
This is our Trekking Mt Fansipan Video 2Days 1 Night through Tram Ton gate. I hope you can image about terrain and difficulty of this trip.
What to Prepare Before Fansipan trek
Trekking is hard work. There's no doubt about it. Here are a few things that you have to prepare to make sure your journey is as enjoyable as it can be:
Trekking Permit
Although you're a foreigner or Vietnamese tourists, you need to obtain a permit to hike up to Mount Fansipan since it's located in the border area and in Vietnam National park reservation area. If you book a hiking tour from a travel agency, the price will include trekking permit.
Trekking Gears
You don't need any special equipment to climb Mount Fansipan, but what you wear and bring with you is crucial. The weather can be quite unpredictable, both hot and cold on the same day. So make sure you wear clothes with many layers to strip off or reclothe when necessary. Other than that, some good suppliers that you can bring are:
Light comfortable clothes and warm clothes in winter ( from Oct to Feb)
Take a small day backpack for hiking
Insect/mosquito repellent, sun cream, sun hat, light raincoat
Food
If you book a tour, the porter and local guide will carry the food and cook the main meals for you. But it's also a good idea to bring a small backpack with some food and drink supplies. The most important thing that you should have in this backpack is water. You will need lots of it. For food, bring something light. The last thing you want when hiking is to have a heavy stomach. A good option that you should consider is the Vietnamese energy bar (called lương khô). It's compact and full of energy.
Health
This should go without saying, but having a good fitness level is a must. Exercise regularly, have a healthy diet, sleep properly. All those things will help. You should not attempt to climb Mount Fansipan if you're not confident in your cardiovascular health. That said, most people in reasonably good shape can finish the easy route to Fansipan (start from Tram Ton) without too much effort.
Should I Trek Independently or Buy a Tour?
When taking a Fansipan trek trip, you can do it all by yourself or buy a tour. If you're a beginner or don't have experience before, definitely go on a tour. It doesn't cost much more, and they take care of everything for you, from scheduling, safety (this is the most important thing), hotel, etc. Just make sure to do your research and choose a quality agency.
However, if you're more experienced and want some freedom to plan your own thing, you can trek up Fansipan independently.  After a few accidents in the past because of lonely trekkers, the authority doesn't allow to travel on your own, you should register via a tour operator company that is allowed to organize and permit to run a Trekking Fansipan trip.
Final Thoughts
So there you have it. Now you know what you need to know to have a great Fansipan Trek. Consider the information in this guide, plan your trip carefully, and stay safe. Have fun trekking!
Get a Question?
Do not hesitate to give us a call. We are an expert team and we are happy to talk to you.
Fone/whatsapp:  +84 389.927.861
 Email: info@zonitrip.com