Ta Xua is well-known in the Vietnamese Trekkers Community in recent times. With the majestic mountain landscape, amazing Cloud sea, challenging trekking route such as a high mountain, dinosaur Backbone path, magic forest – Ta Xua is one of the interesting & challenging trekking destinations in North Vietnam.
Where is Ta Xua?
Ta Xua is a mountain located in Tram Tau commune, Yen Bai province, which has an elevation of over 2.800m above the sea, in the Top 10 high mountain in Vietnam. There are 2 Ta Xua mountains, one in Bac Yen, Son La, 240km far from Hanoi, where you can reach by motorbike. The rest in Tram Tau, Yen Bai, which there is only one way to reach the top is trekking.
What's special about Ta Xua?
Northwest Vietnam has many high & difficult mountains, but most of the foreigner know only mt Fansipan – the highest peak in Vietnam. When trekking mt Fansipan is become commercial, easier and full of tourists when the cable car is built, other mountains such as Ta Xua, Ta Chi Nhu, Ki Quan San, Lao Than…are the new hidden lands with original beauty natural of mountains and challenging route, which attracts many people love discovery & challenging.
Ta Xua in Yen Bai is a high mountain, craggy with some difficult slope parts, winding & narrow track like dinosaur backbone. But you can enjoy the majestic mountain & amazing cloud ocean, as well as the diverse flora.
When is the best time to trek Ta Xua?
You can trek Ta Xua through the year, however, to avoid the big rain season ( with slippery, misty, landslide), you should choose to trek in the dry season of North Vietnam. From October to April is the best time to trek, thí time you can easy to catch the ocean of clouds or amazing sunset or sunrise on the mountain.
How to get Ta Xua?
The distance from Hanoi to Tram Tau is ~250km, the driving time is around 5hrs.
Ta Xua is located in Tram Tau district, a remote district in Yen Bai province. There isn't a direct bus from Hanoi, you can choose to catch the public bus from My Dinh station ( Hanoi) to Yen Bai city or Nghia Lo, then catch the other bus to Tram Tau or rent the car/motorbike to Tram Tau. When arriving at Yen Bai city, you can contact Zonitrip or Zonihouse/rental motorbike in Yen Bai. Ms. Nghia +84 368 992 7861
If you can travel with a group, or book a tour with a Travel trekking company, they can arrange a private car for you.
When arriving at Tram Tau, you will continue to transfer by motorbike taxi or trekking up to Ban Cong village – where a Hmong village is living a long time ago. It's also the place you will meet the porter, prepare your food, trekking items and start to trek.
Which experience on the Trekking Ta Xua trip?
Turtle Head Rock
As its name, it's a big rock is located outside of the mountain, it looks like a turtle head. Standing on this rock, you can easy to catch and see the cloud under the mountain, and looks dangerous.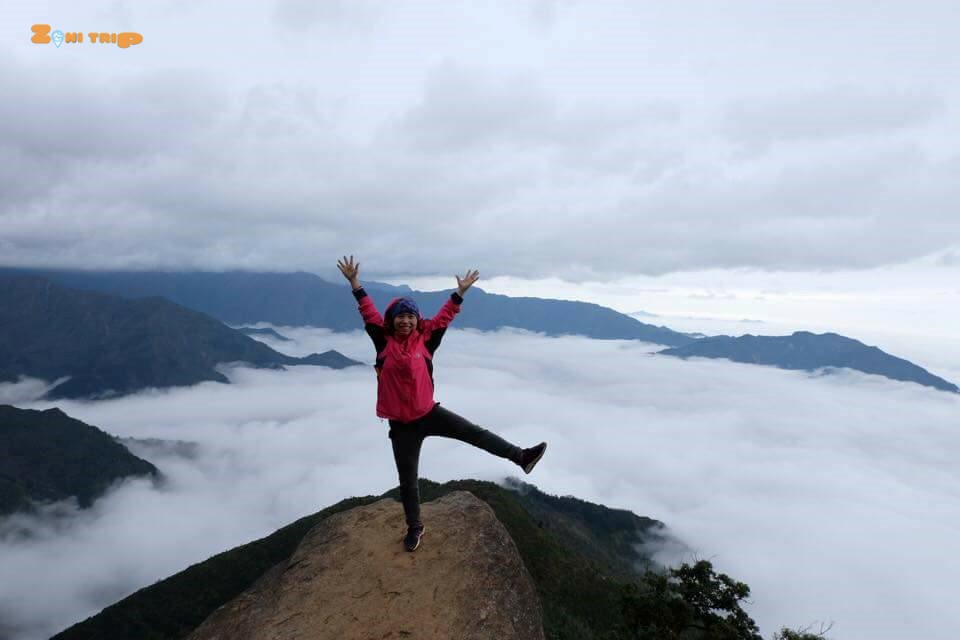 Camping on the mountain
Camping between nature, forest, enjoy the atmosphere of trees, mountain, avoid the modern life & enjoy the simple meal with your friends or new partners, I'm sure it will be an unforgettable memory for you.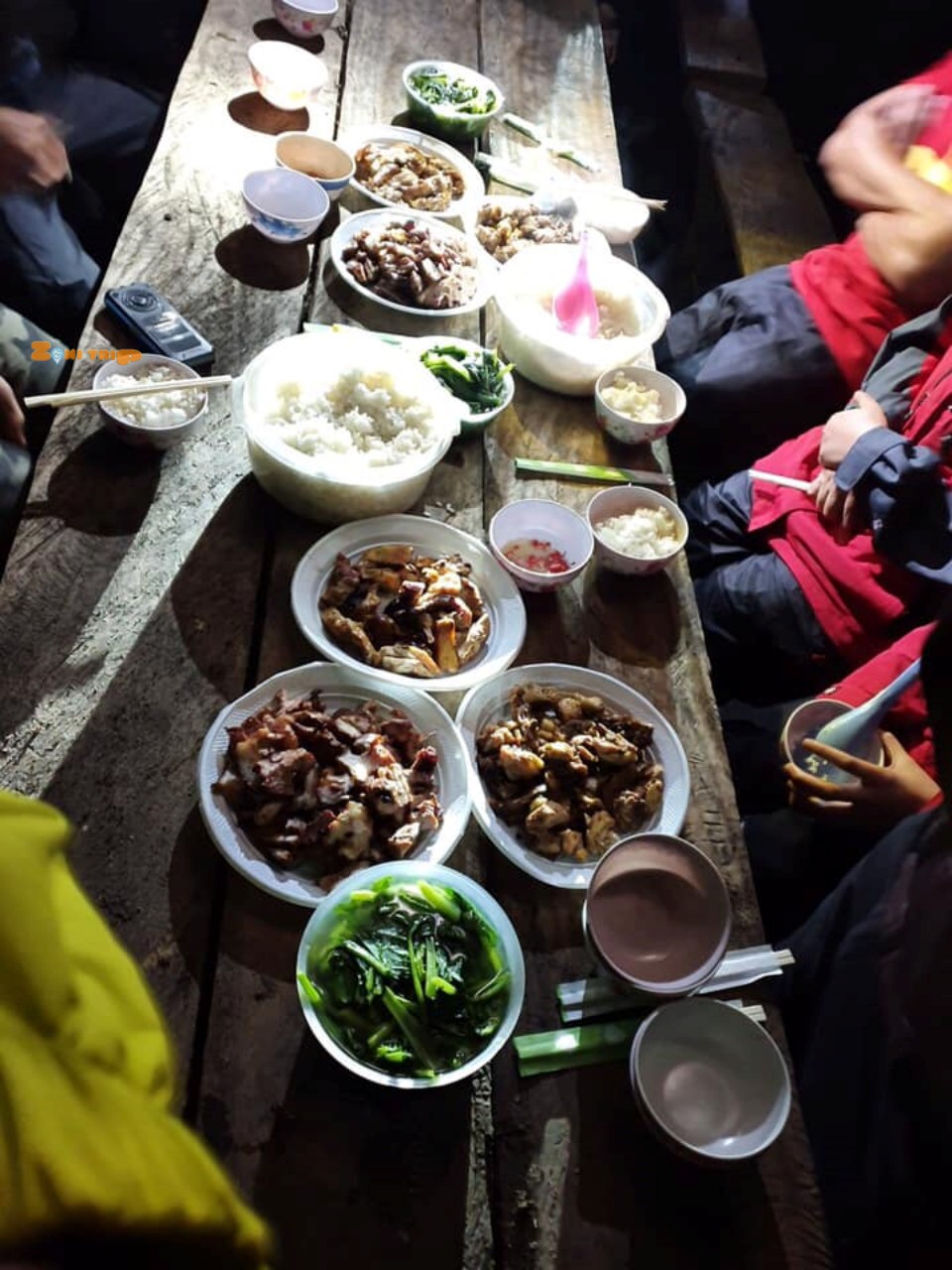 Enjoy sunrise
Wake up early, deep breath fresh air, and enjoy the moment the sun is rising, the magic light in the early morning which you can't see in the hustling city or busy life. Your mind & body will be refresh & stronger. That's the amazing reason why there are more and more people who love trekking.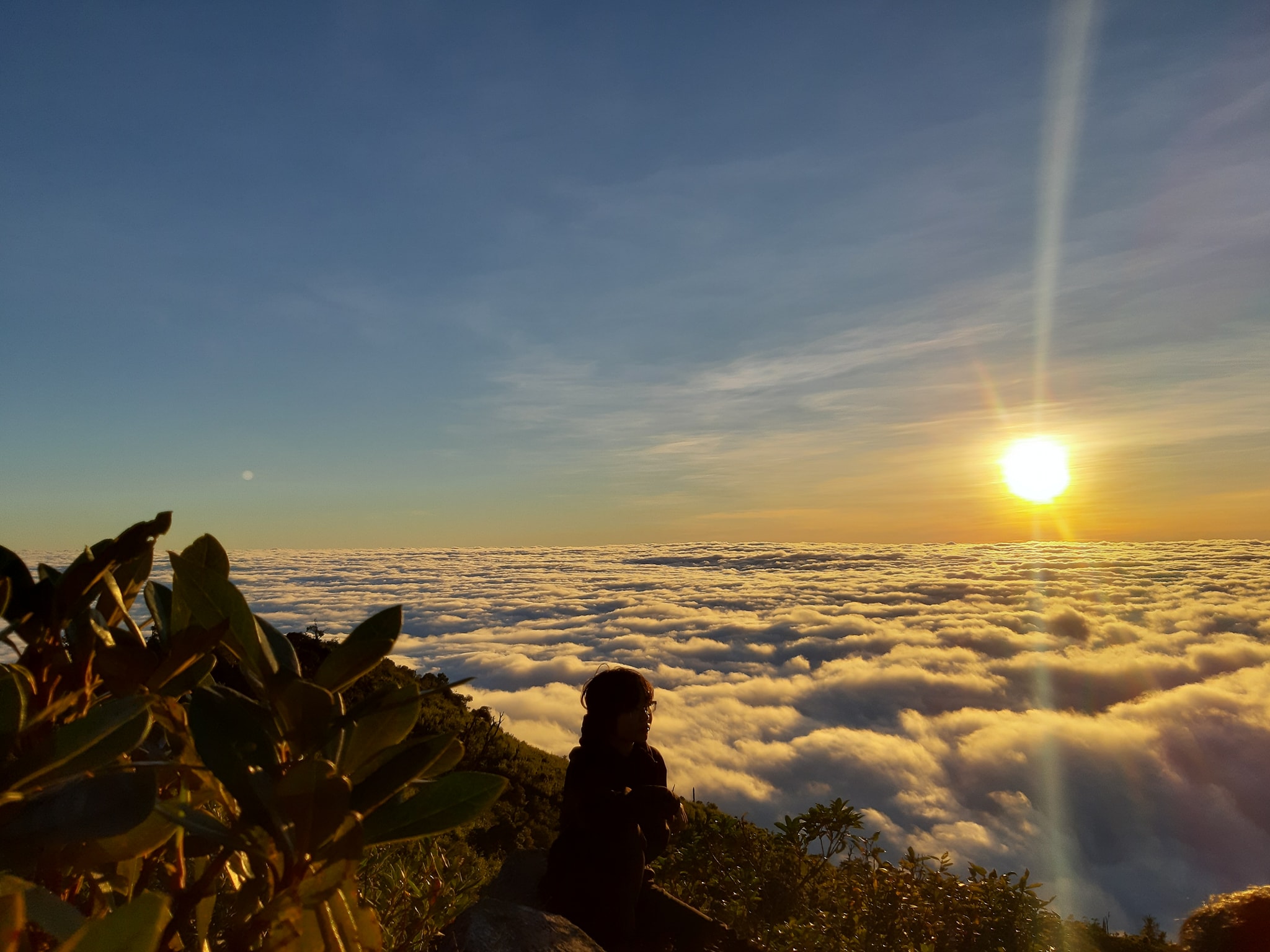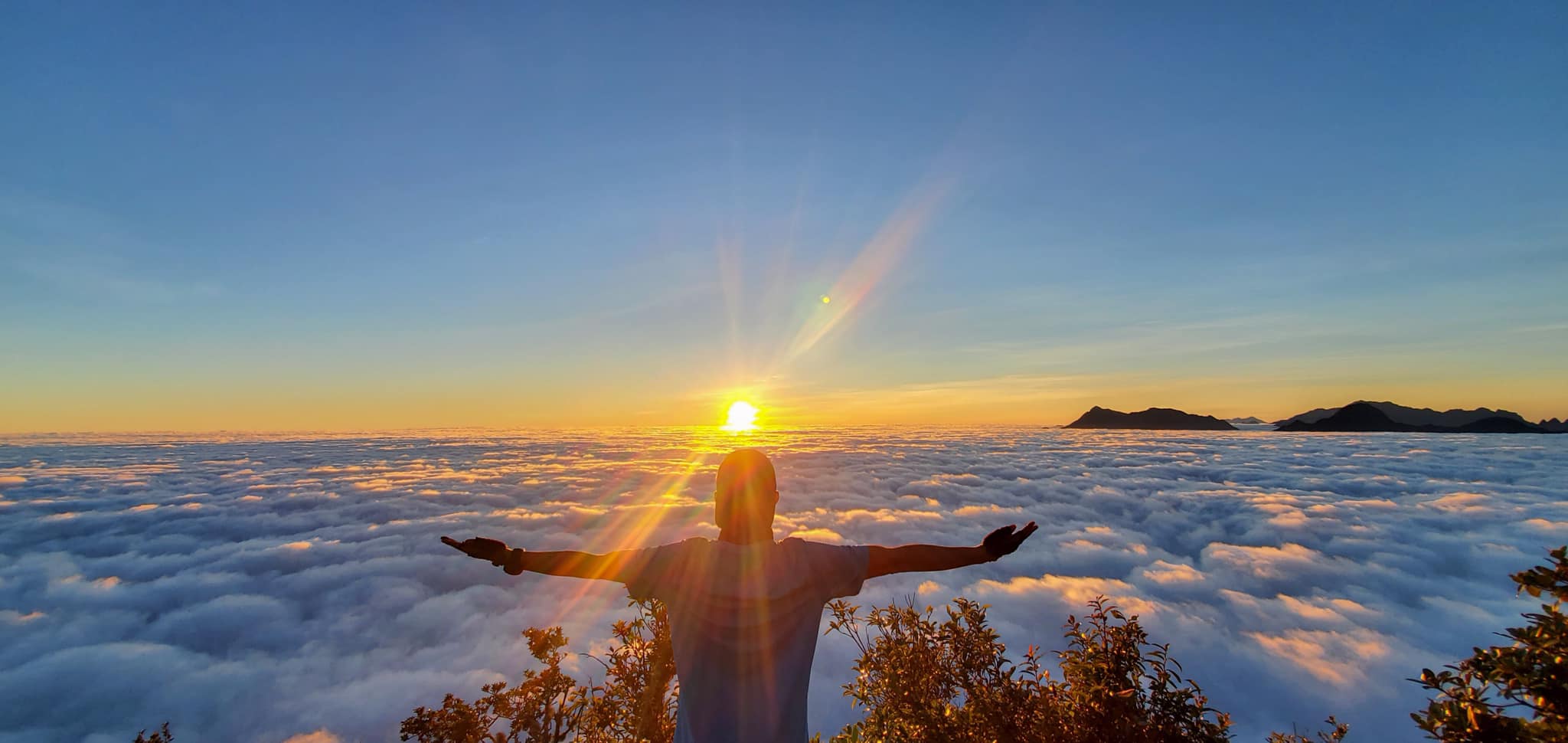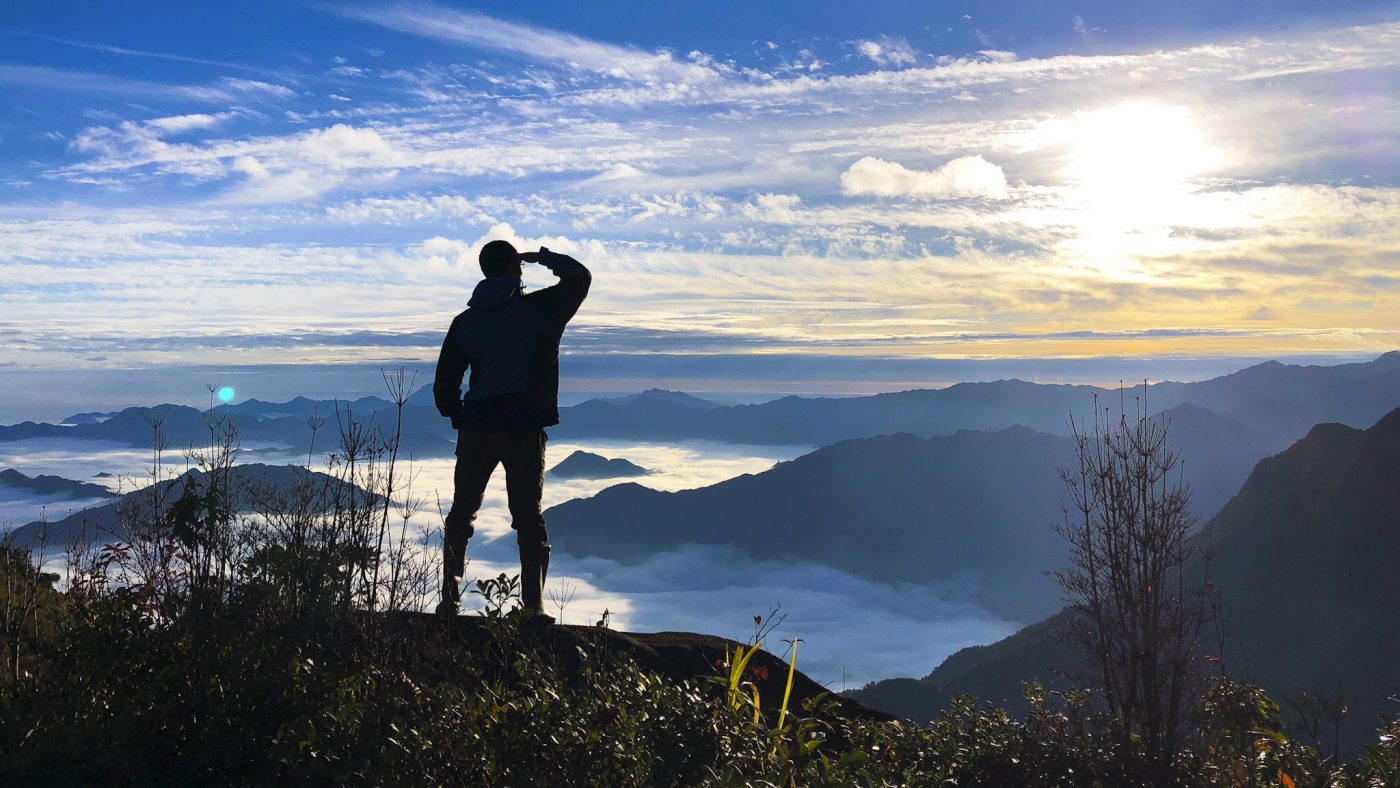 Dinasour backbone path
It's one of the hardest parts of your Trekking Ta Xua peak. With the very narrow path and strong windy, the authority has to build a rope to support and protect trekkers.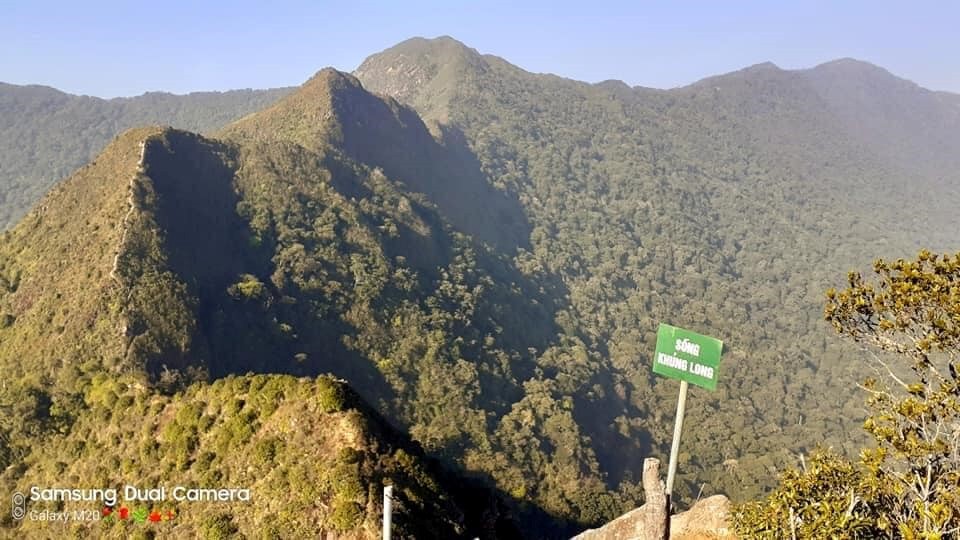 Magic forest.
After the dinosaur backbone, there are only 600m to reach the top, you will be merged in the magic forest with a mysterious beauty, the old trees were covered by moss. It looks like the movie "Alice in wonderland".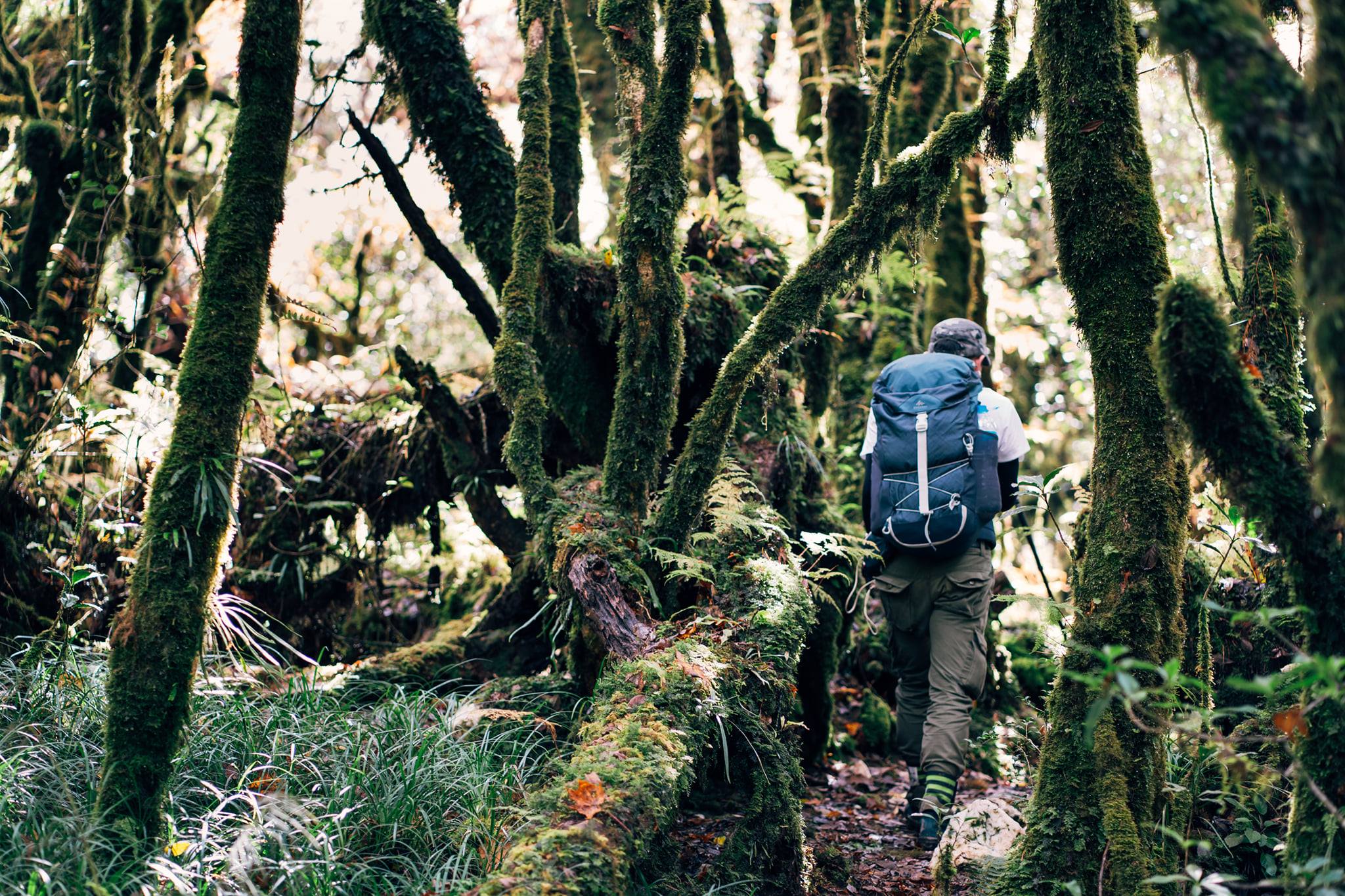 What to bring to trek?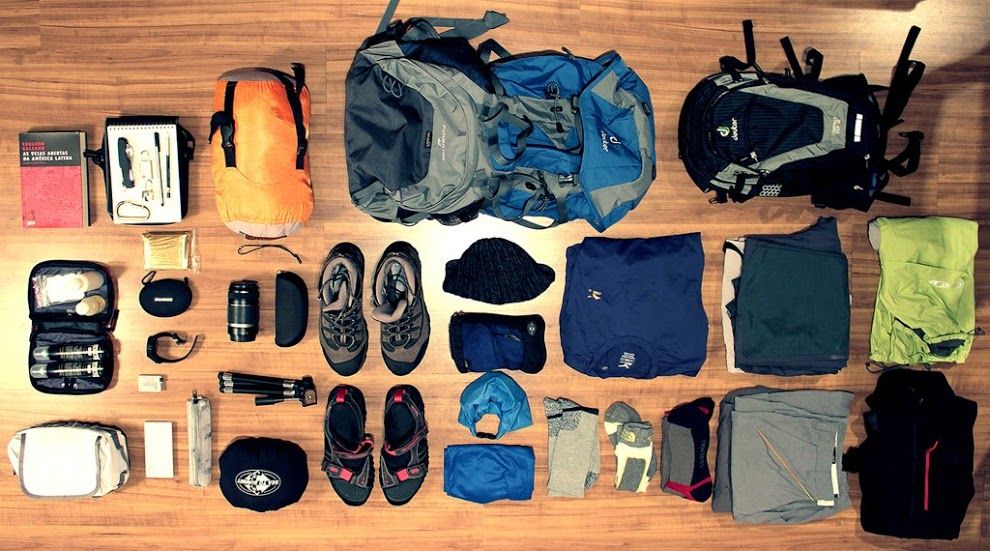 Proper trekking shoes( should be soft, well fitted, anti-slippery, and waterproof)
Sandals or light footwear ( for use in the evening )
Day backpack for hiking
Insect/mosquito repellent, sun cream, sun hat, light raincoat
Medicine for your own use (fever, bad stomach etc.) + First aid kit (aspirin, anti-biotic, salon pas, healing tape, energy pills…)
Clothing Windbreaker jacket, pullover (expected to be very cold), preferable with headcover, hiking pan with quick-dry material, extra warming clothing if trekking in winter
Gloves to help grab while trekking
Protectors for knees and ankles- Whistle (to alert in case of emergencies)
Candle and headlight
Sleeping bag. We also provide for you, however, you could bring more one, especially in winter
Trekking Stick. If you don't have, our porter will prepare a bamboo trekking stick for you
Conclusion
Although Ta Xua isn't the highest & longest mountain in Vietnam, with the time 2-3 days, you can conquer this mountain. Zonitrip hopes this post help you have a great trip.
Link to reference: https://zonitrip.com/en/tour/trekking-ta-xua-3-days/