Ha Giang has long become an extremely interesting destination for both domestic and foreign tourists. With majestic scenery and karst landscape, Ha Giang welcomed countless visitors every year. Exploring Dong Van Karst Plateau by motorcycle has attracted many travelers who are interested in adventure travel and exciting experience more than by car.
Zonitrip share for you some tips and experiences to have an unforgettable Ha Giang motorbike trip.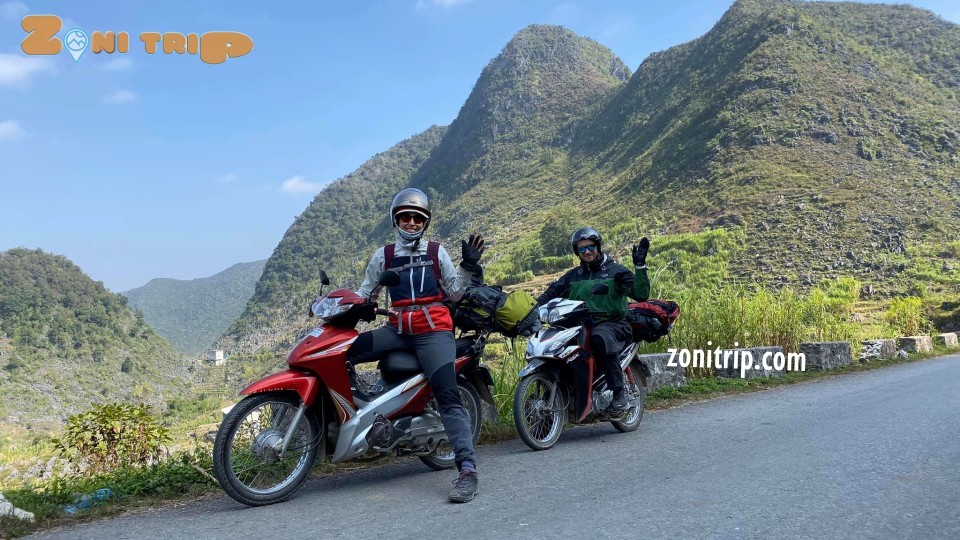 When is the best time to travel Ha Giang by motorbike?
Ha Giang is beautiful through the year, because with endless winding roads and colorful culture of ethnic people here are also enough to glamor you.
Ha Giang is located in the heigh from 500-1500-2000m above the sea, so the weather in Ha Giang can be very cold, particularly around December and January. Expect cool temperatures (it can snow in the mountains), wet mist and dense fog. Pack layers of clothes, a face mask and some thick gloves.
In July and August there can be heavy rain, flood and landslide in mountain road. So if you ride motorbike this time, you should prepare rain coat, waterproof shoes or plastic boot. Especially check the weather and news to avoid the dangerous areas. In May & June it's ok but it's quite hot in the day.
The best time for a riding motorcycle in North Vietnam is from Sep to April. This time the sky is clear blue, not too hot or too cold. You can easily to have the nice photos and easily riding. The scenery is also more beautiflul with beautiful plant belong your road.
How to get to Ha Giang?
The distance from Hanoi – Ha Giang is over 300km, you could ride by motorbike directly from Hanoi – Ha Giang or catch the sleeping bus and rent a motorbike at Ha Giang city.
There are many good buses and start at 7am or 20pm at My Dinh station or near Old Quater (Hanoi) like: Bang Phan, Khai Huyen, Hung Thanh, Hai Van or Limousine VIP sleep bus…and rent a motorbike at Ha Giang city to discover Ha Giang.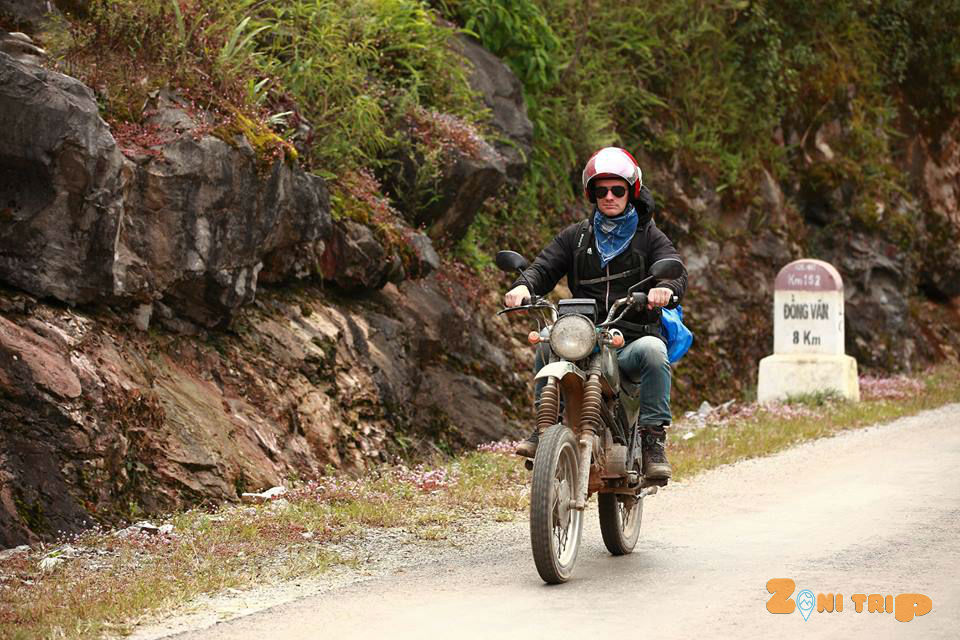 Zonitrip is also arrange the Ha Giang motorbike tour like that, it's good choice to save your time and health.
What special things to experience in a Ha Giang motorbike trip?
Challenging motorbike road and unique journey on Happiness Road, Sky Path and Ma Pi Leng Pass. 
You will experience the wind, sunny, rainny, the cold, foggy…on the winding passes, steep & high mountains. If you like nature & adventure riding, Ha Giang is a perfect motorcycle heaven in North Vietnam. It has both on road & offroad route with good & concrete roads and mud road.
If you are confident with your riding skill, you should ride by yourself. If not, a local easy rider will be your good co-operation.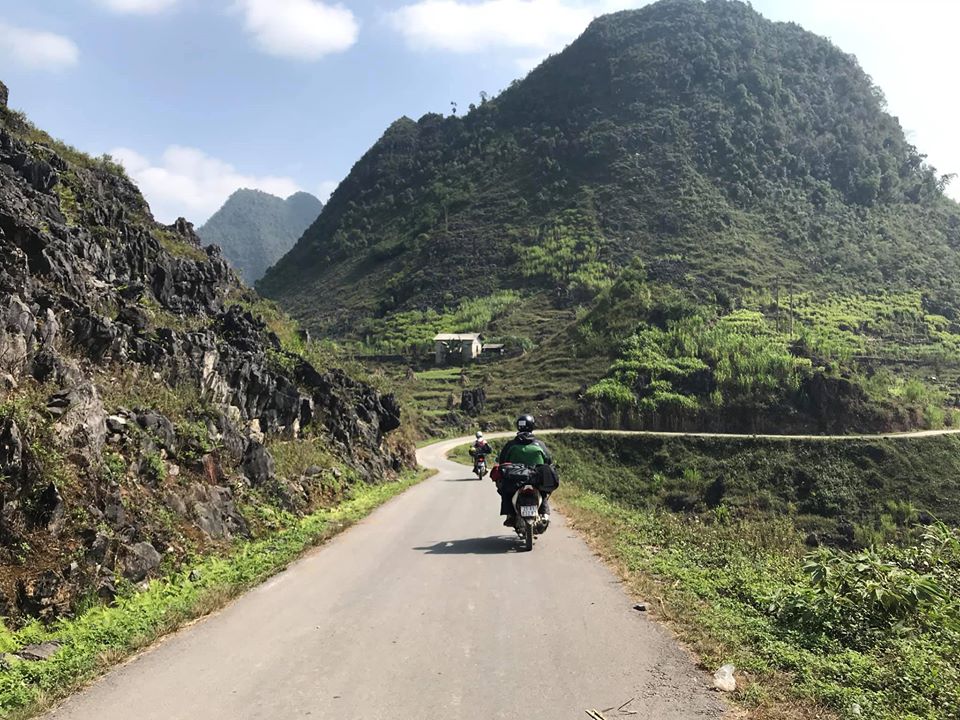 With 20km length – Ma Pi Leng pass is a part of Happiness Road, connect Dong Van and Meo Vac. The road was built in around 5 years by local ethnic groups by human power without the supporting of machines. Ma Pi Leng pass is one of the four greatest, most dangerous in Vietnam. Ring motorbike on the winding road following the shape of mountain is one of the most interesting experience when visiting Ha Giang.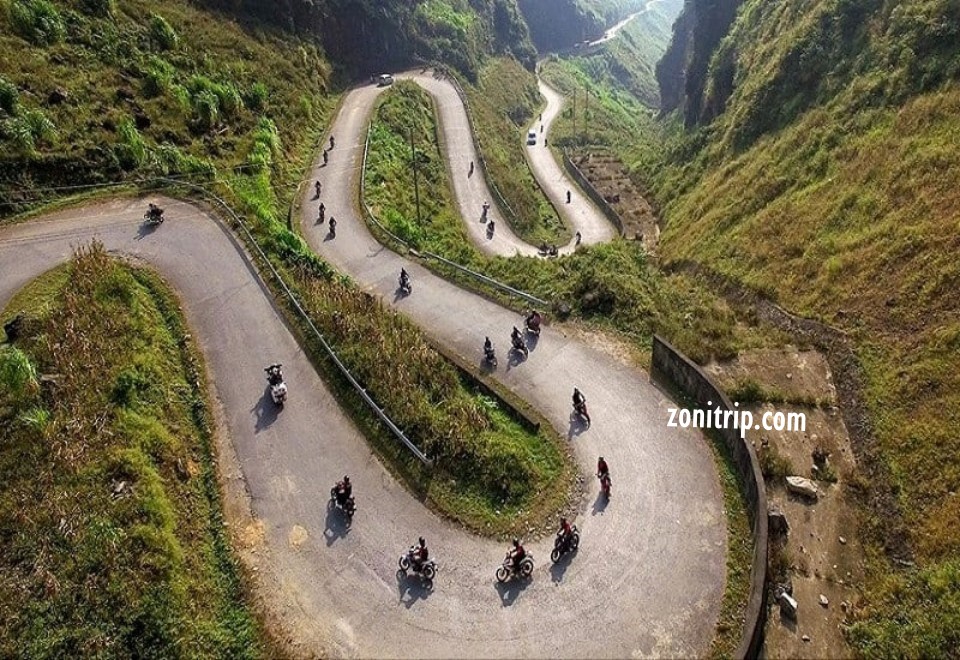 Tham Ma pass
Great Boating/kayaking at Nho Que river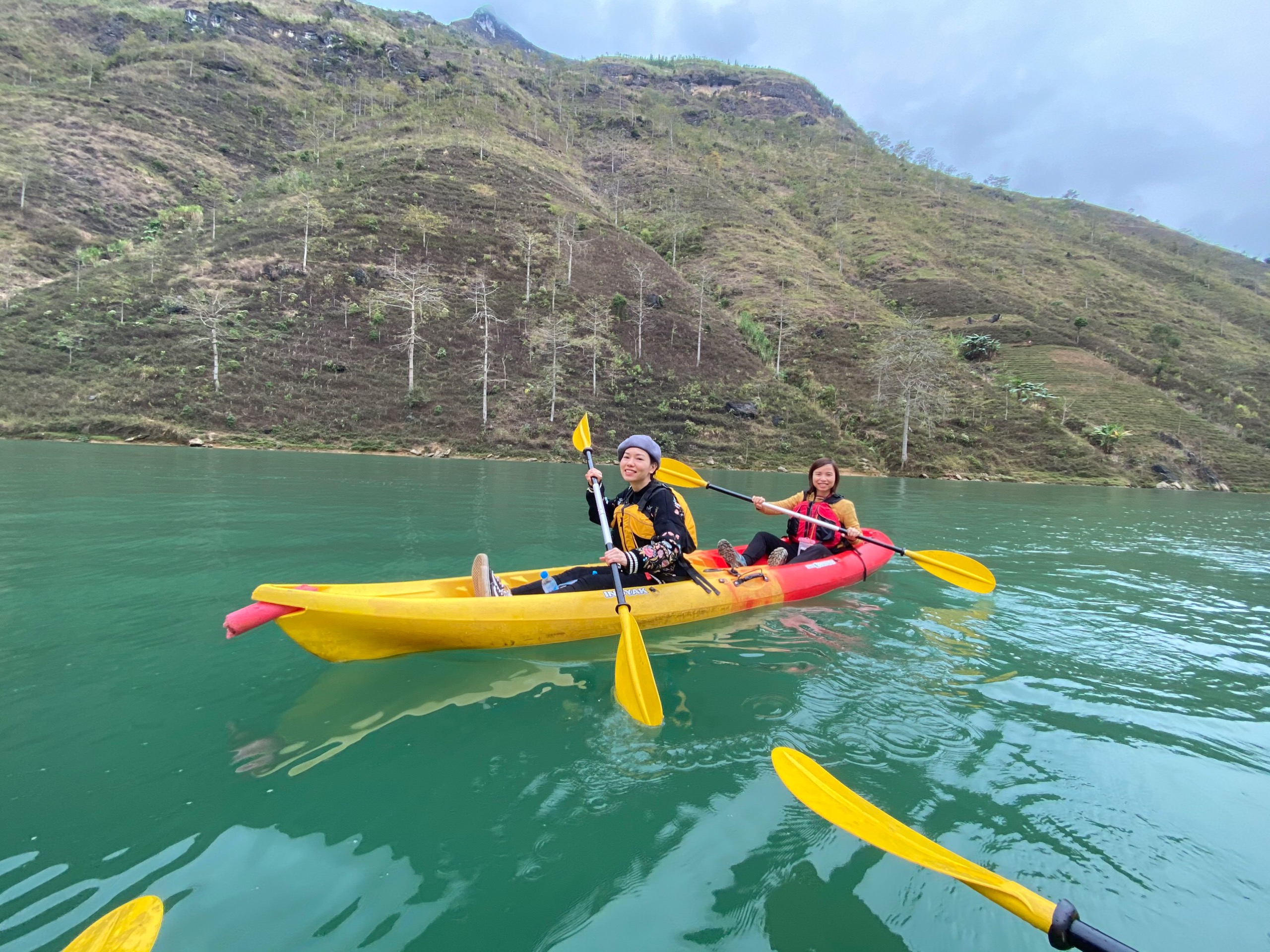 Nho Que river, it's located in the bottom of Ma Pi Leng pass with Tu San canyon – it's a new interesting destination in your Ha Giang tour. Tu San canyon is considered the deepest and most unique canyon in Vietnam. Nho Que river start from China runs through the Meo Vac area, Ha Giang. You will trek down from the main road to the bottom of the river, take the boat and enjoy the poetic beauty with the green color of Nho Que river.
Explore the true rural life and interesting traditional culture of ethnic people
Ha Giang has various & colorful culture of many ethnic groups. They lived in high lands long time ago and still keep their traditional custom & life such as house, clothes & farming works… You will see the different life, simple without modern life but they looks happy.
Riding by motorbike help you have more chance to see closer the local life, explore and experience the life of ethnic people.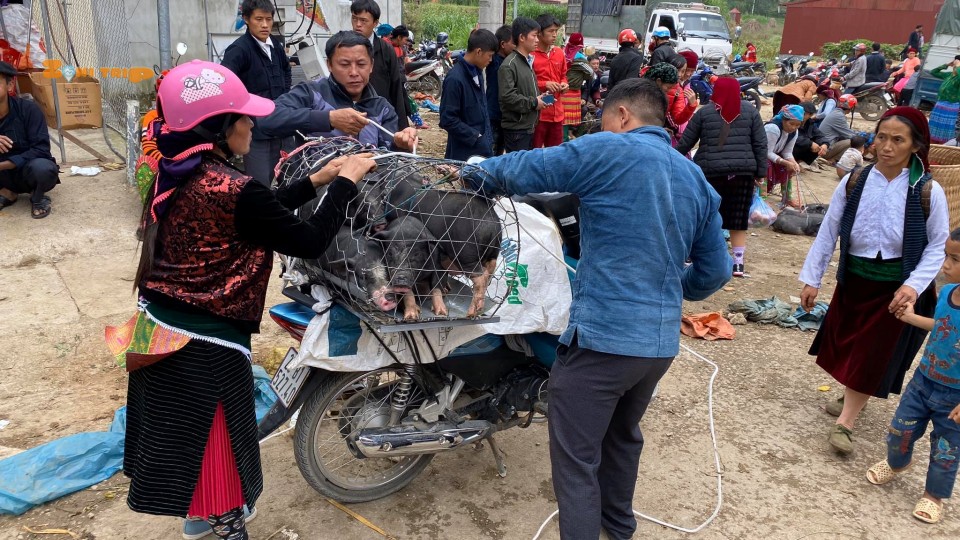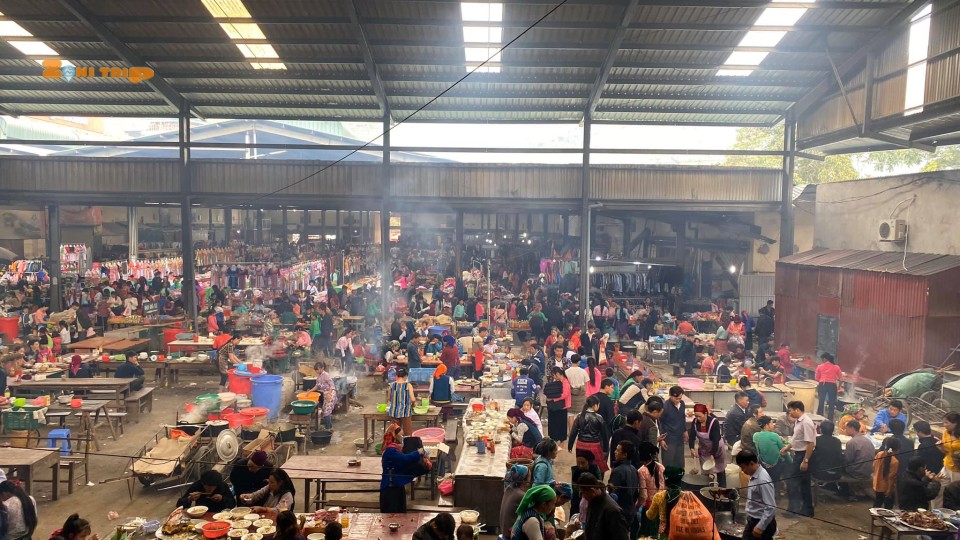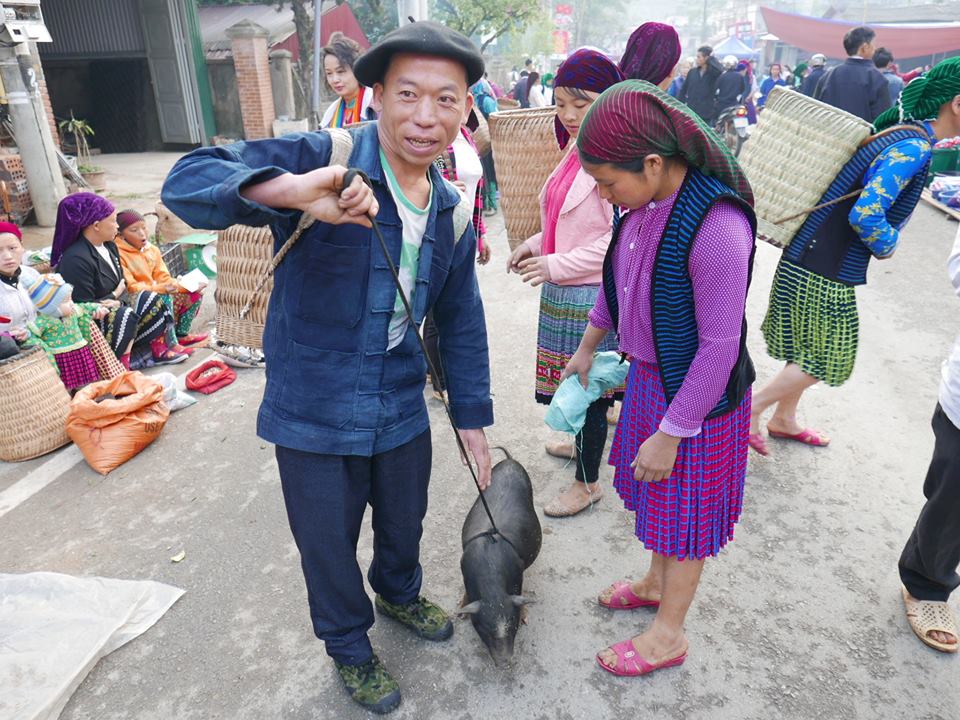 What's best route for Ha Giang motorbike trip?
Depending on your time but you need at least 3 days for a Ha Giang motorbike trip. You can follow a Ha Giang loop 3 days :
Route 1: Hanoi- Ha Giang – Dong Van – Ma Pi Leng pass – Meo Vac -Ha Giang
Route 2: 4 days Motorbike Ha Giang loop 
A- Ha Giang            B: Dong Van            C: Meo Vac          D: Du Gia            E: Ha Giang
Or you can spend 5-7-9 days explore Ha Giang or Hoang Su Phi loop. I'm sure you will be not disappointed with the beauty of nature landscape in Ha Giang and if you have time, you will want to spend more days in here.
Bike Maintenance
If you are riding a Honda Win or Honda Wave you will have no problem finding mechanics anywhere in the North. Honda Wins are the main type of bikes that locals ride and parts are readily available. Remember the SIGN " SUA XE ' – it's a bike repair shop.
We recommend getting an oil change every 500km, tightening and greasing your chain every morning and always check your brakes. This is something you should do anyway, however with the roads being extra mountainous in Northern Vietnam you want to make sure your bike is running in top condition.
Where should to sleep in Ha Giang?
There are hotels, guesthouses and homestays every main town in Ha Giang. Ha Giang is a still poor high land province, so most of hotel service is still very simple. However, You do not need to carry a tent or hammock unless you really want to get off the beaten path. Prices vary from about $5-$ 15 for a basic room with a bed with hot water, free wifi.
However, if you want to experience the local life, let try to sleep in homestays. We are pleased with staying at homestays. Most of them are nice wood and clean houses on stilts, are owned by warm hosts, who are local knowing well area. Below is the equipment you can expect to have at the homestay: private mats, blankets, mosquito nets, fans, clean toilets, hot water.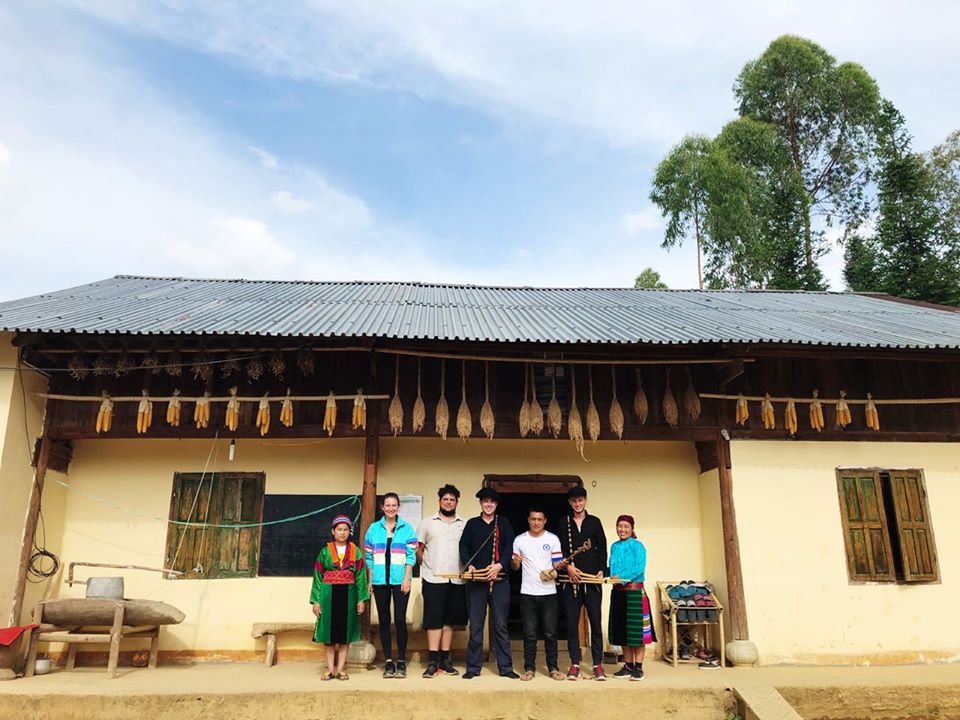 In Ha Giang, there are some tourism villages with interesting traditional culture such as:
Homestays of Tay village in Thon Tha or Ha Thanh village ( Near Ha Giang city)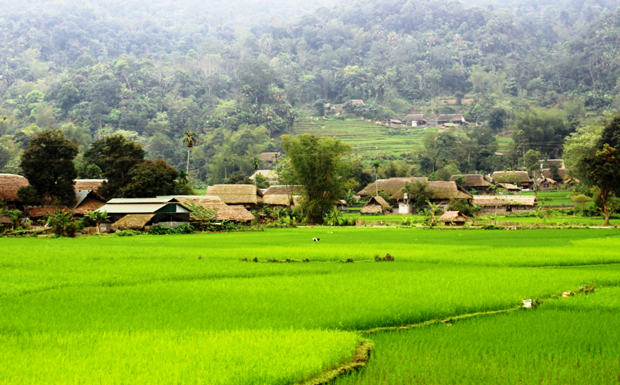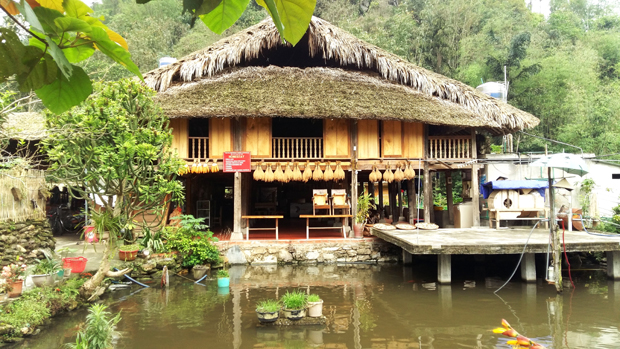 Homestays of Dao people in Nam Dam village, Quan Ba ( 50km far from Ha Giang city)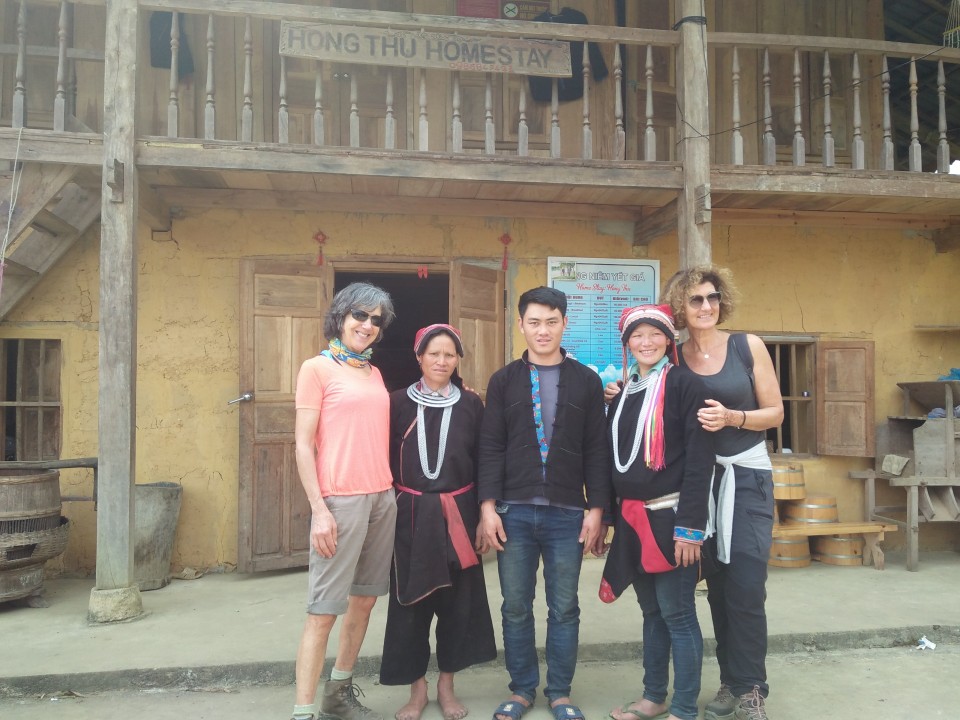 Homestay of Mong people in Dong Van & Meo Vac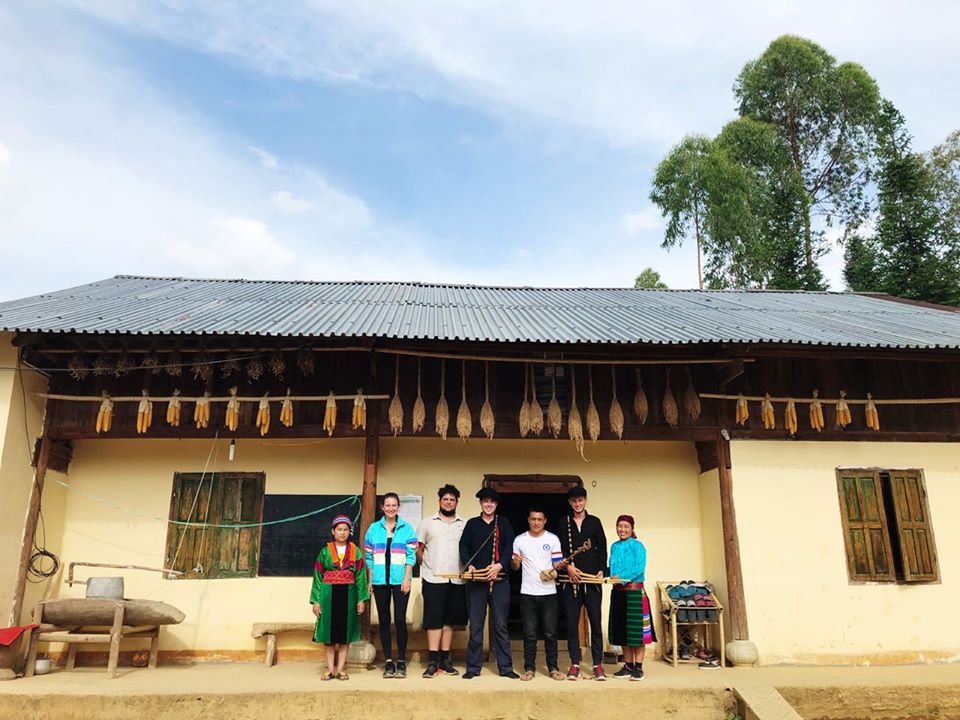 Homestay of Lo Lo people in Lo Lo Chai village, near Lung Cu national flag pole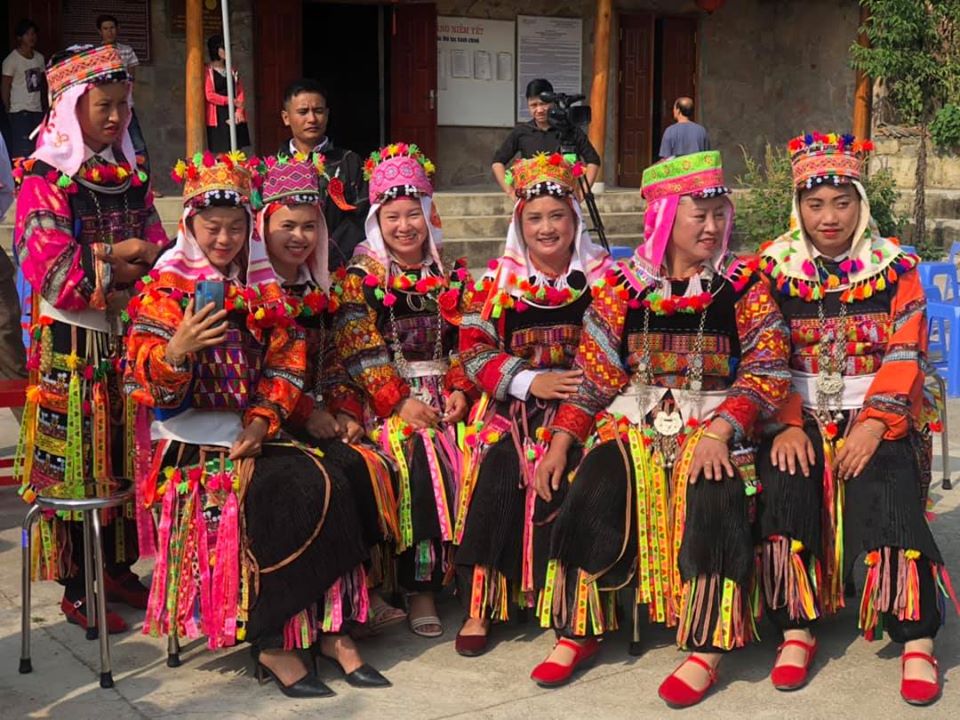 If this blog is useful, let's like & share it!
Any other question about the experience Ha Giang Motorbike trip? Don´t think twice, leave your comment!
---
Read more:
Ha Giang Attractions – 8 destinations shouldn't miss