FREQUENTLY ASKED QUESTIONS
Q. How can I trust the quality of the tours that I buy from ZONITRIP?
A.  Zonitrip started up since 2016, and all of our founder, tour guide have experience in  tourism area and we provide all the services for each holiday by hand picking the best guides, hotels, vehicles available.
We received the excellent certificate of Tripadvisor for 2017, 2018, 2019.
Our sales staff are there to ensure that you book the right holiday that is tailored to your needs and they love nothing more than to recommend places based on past experience. All our guides are first aid trained and have plenty of experience and a wealth of information about the country. They are passionate about their job and that's why 98% of our clients are highly satisfied with their holiday and keep coming back for more!
(For more information About Us)
Q. What is included in my adventure holiday?
A. It is our aim to ensure that we incorporate as many inclusions as possible in your trip to minimise any out of pocket expenses while you are away. It is important that you refer to our trips notes for the exact inclusions.
Q. About Food & Accommodation On Tours

After a long day with a lot of activities, We know a comfortable place to rest overnight is a special concern. A relaxed and enjoyable accommodation is not only to state the quality of the tour but also to get the energy back for the possibly hard days after.
We can say Vietnam tourism has been developing so well so please do not worried about the accommodations when on tours in Vietnam. We can easily find and stay in a 3 to 5 star hotels in the big cities or touristic areas.
However, the Trekking and Motorbike tours of Zonitrip are almost to remote regions where accommodations are not like other big towns, so we'll stay mostly at the standard hotels or home-stay. But don't' worry, they're surely safe and the equipment are comfortable enough for you:
Most of the towns we stay during the tour are pretty small where there may be only one or few little basic hotels; however, they have will have most of standard equipments for you to have a safe and comfortable stay such as soft mats, blankets, mosquito nets, Air-conditioning, clean toilets… and free wifi. We sometimes tour through some big cities/touristy areas and we can have better choices to stay in a better 3 or 4 star hotels.
Staying with the local family,cooking and having meals with them and sleep in their houses is a speacial experience which inclusides in all of our tours. All the families we choose to stay with have special permits from the local government so they're certificated and they all have nice houses on stilts. Below is the equipment you can expect to have at the homestay: private mats, blankets, mosquito nets, fans, clean toilets…and great view and peaceful atmosphere.
We would like to say food on the tours is one of the most important reasons to make our clients come back for more.
We serve almost local Vietnamese food on the tour. Generally, Vietnamese food is light but it's surely not boring and so healthy. We can be sure all food is fresh with a lot of vegetable. We sometimes choose a basic roadside restaurant for meals but food is always fresh and plenty to choose. Such as famous PHO (rice noodle soup), BUN CHA (special noodle with grilled pork), NEM (Spring rolls)…The local people have different methods to cook so we can be sure you can have different food for each meals during the long motorcycle tours in Vietnam.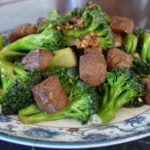 Q. Are there any hidden extras or surcharges?
A. Owning most of our operations allows us to include all transport, most meals, accommodation and much of the equipment you will need for your adventure. Once you leave home there is little to spend. Compare our quality, inclusions and daily rates and we think you will agree our holidays represent the best value around.
Q. Will I be traveling on a private tour or in a group?
A. The majority of our tours are on a private basis so it's just you, your guide. No long queues or waiting around for people to take photos, you can ask the questions you want to know and really get to know the country. By traveling on a private basis you are less obtrusive when visiting local villages etc and you can really decide on what you want to see and cut out anything that is not of any interest. After all it's your holiday and valuable time so make sure you get the most out of it!
We offer a selection of set departure group tours in Vietnam, Cambodia at the moment and will expand the destination in the coming time. The group size is maximum of 8 people.
Q. How do I book and pay?
A. All our quotes are in USD. We accept Visa/MasterCard by either directly giving us your card details or using our authorized payment form, Western Union, bank transfers or cash.
Once you have agreed on an itinerary or service we will ask for a 30% deposit and start making reservations for you. Once all reservations have been made we will confirm back to you. The final balance is due on your arrival in our area or before your tour departs.
Q. How will I receive my travel documents?
A. As soon as you pay deposit and your booking is confirmed we will email you a service voucher along with any hotel vouchers. Most airlines now issue electronic tickets which are convenient and for those who do not we can issue for free of charge in HCMC and Hanoi and for those coming in from abroad we will arrange for them to be delivered to your hotel on arrival or give them to your tour guide.
Q. What is not included in my adventure holiday?
A. Basically, our adventure package includes accommodation, transportation, most of meal, tour guide and necessary outdoor gears. Visa and Travel Insurance are not inclusive. For the details of inclusion and exclusion, please view package details on our websites.
Q. What if need to cancel or change my itinerary?
A. In the Service Voucher we send you the cancellation policy is clearly stated. We insist that all our clients have adequate travel insurance that covers them for cancellation and curtailment.
If you wish to change your itinerary after full payment has been made we will try our best to accommodate any changes but it depends on each individual supplier. We therefore take it case by case.
Q. What if I have special needs for the tour?
A. If you have special requirements – for example, if you have a large group or young children, if you are handicapped or have physical limitations, if you have special transportation needs, or if you are vegetarian or have other food allergies – please let us know, and we will try our best meet your needs.
Q. What happens if something goes wrong? Do you have an out of office phone number?
A. We try our very best to ensure the smooth running of your trip but some things are taken out of our hands. Before your holiday we will email you out of hours emergency contact numbers so that in the unlikely event of a problem occurring you can always contact one of our staff. We also provide you with the cell phone number of your consultant so that if there is a problem you can call them and they will be able to help.
All our guides are first aid trained and if there is a medical problem we will help to get you the assistance you need (providing you have adequate medical insurance). We ensure that we have your emergency contact information for someone at home so they can be contacted if necessary.
Q. How fit do I have to be for an adventure travel holiday?
A. Our adventures are first and foremost holidays and can be undertaken by anyone in a reasonable state of health and fitness. All our trips are graded, allowing you to choose a suitable trip. Please refer to our "grading definition" on our website. We recommend that you familiarise yourself with our grading system by reading our detailed trip notes and to speak with our travel expert on the physical requirements of your trip.
Q. What level of comfort can I expect?
A. On all our trekking adventures we camp in style and comfort, using the best equipment. All your gear is carried (except where specified) and meals are cooked for you while our staff prepare the camp. As you would expect we provide the same level of comfort on our cycling and sea kayaking adventures. On our journeys our accompanying leader and staff take care of your day to day needs while you stay in local hotels and travel in comfortable private vehicles.
Q. How safe is it?
A. On all our trips your well-being is our first priority. Our staff constantly review every aspect of your adventure and our expert guides are fully conversant with the demands of traveling in remote regions.
Q. Where do we stay?
A. To capture the essence of your journey we have wherever possible selected accommodation with local character. In the cities our hotel rooms are on a twin share basis with private facilities. In remote localities you can expect simple, clean but more basic facilities. When in the field we provide the best possible camping service complete with comfortable two person tents, air-mattress and sleeping bag and toilet tent.
Q. What about environmental impact?
A. We believe that adventure travel evolves around establishing a sound working relationship with the people and environments in which we operate. We believe that you can also make a positive contribution and we urge you to familiarise yourself with our 'Responsible Tourism Guide' before you depart.
Q. What about the food?
A. We are fully aware of the healthy appetites that build up when trekking, cycling or touring and provide tasty and varied meals with plenty of fresh ingredients. While in big towns we will enjoy Vietnamese cuisine in fine restaurants. Once we travel away from big towns, the emphasis will be on healthy and nutritious fresh local produce. On all our trips your good health is our highest priority. We also cater for vegetarians. Please let us know if you have any special dietary requirements.
CANCELLATIONS, MODIFICATIONS AND REFUND.
-Once you have paid 30% non refundable deposit your trip is confirmed.
-Any cancellation of a booking must be in writing and shall only be effective upon its acknowledged receipt by ZONITRIP
-For cancellations made within 7 days and 48 hrs before the day of the service we reserve the right to retain 25% of the due amount.
-For cancellations made within 48 hrs of the tour we reserve the right to retain the full fee.
-No refunds are given in case of force majeure
-No refunds are given if the client leaves the program after it has began for any reasons whatsoever or miss any scheduled sightseeing or visit or no showing up